Albany Common Council Appointee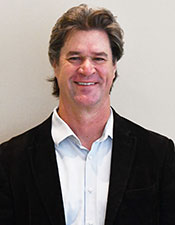 Matthew Ingram is an Associate Professor in the Department of Political Science at the Rockefeller College of Public Affairs and Policy at the University at Albany, State University of New York (UAlbany). Ingram's research examines law, politics, violence, and methods, with a main geographic focus on Latin America. The centerpiece of his research thus far is his single-author book, Crafting Courts in New Democracies: The Politics of Subnational Judicial Reform in Brazil and Mexico (Cambridge University Press, 2016). Additional academic work includes articles in several peer-reviewed journals, an edited volume on justice reform in Latin America ( Beyond High Courts: The Justice Complex in Latin America, co-edited with Diana Kapiszewski), chapters in multiple edited volumes, and policy papers and research reports for think tanks and institutes.
Prior to arriving at Rockefeller, Ingram held post-doctoral fellowships at the UC San Diego's Center for U.S.-Mexican Studies (2009-2010) and Notre Dame's Kellogg Institute (2011-2012). He was also an Assistant Professor of Political Science at the University of Massachusetts, Dartmouth (2010-2011). In 2012-2013, Ingram will offer courses in Comparative Judicial Politics, Comparative Criminal Procedure, and Latin American Politics. Prof. Ingram, born and raised in Mexico, speaks English, Spanish, and Portuguese.
Ingram holds a B.A. from Pomona College (1993), and both a law degree (J.D. 2006) and a Ph.D. in political science (2009) from the University of New Mexico, and was a postdoctoral fellow at the Center for U.S.-Mexican Studies at the University of California, San Diego (2009-2010), and the Kellogg Institute for International Studies at the University of Notre Dame (2011-2012). Ingram also served as a probation officer and law enforcement in California.