Mayoral Appointee​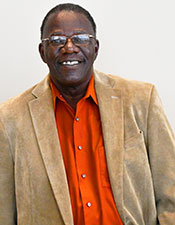 Victor Person was appointed to the Albany Community Police Review Board by the Mayor in January 2021.
He received a master's degree in Community Psychology and bachelor's degree in Human Services from the Sage Colleges in New York. His skillset includes mental health counseling, crisis intervention, individual and group counseling, behavioral therapy and social work. Person is passionate about serving and giving back to the community having previously worked as a Training and Development Specialist at Berkshire Farm Centre, Substance Abuse Counselor at Whitney M. Young FACTS Program, and Prevention Specialist at Rensselaer County Mental Health.
Person also serves as an Assistant House Manager for Devereux Foundation in New York, working in tandem with residents' medical and employment providers and assisting in the development and oversight of the community employment program.